Disc Benders: Ace Run
A virtual reality Disc Golf game, being developed for the Oculus Quest & Rift S.

Play now with a full 18-hole course, 5 disc types to choose from, and the new Career Mode that tracks your stats across play sessions!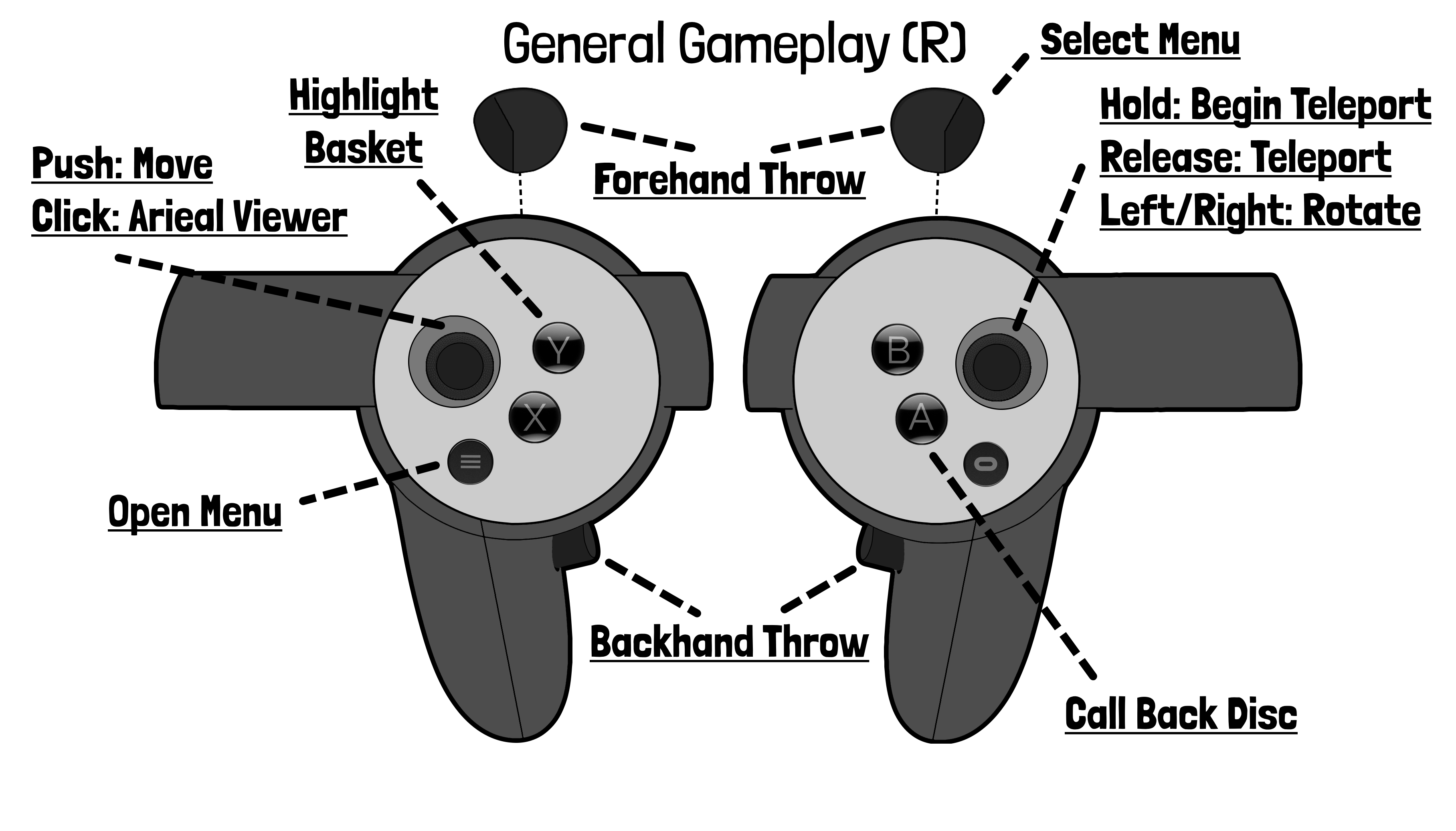 Developing a game is hard work, and I need moderate resources to make Disc Benders a reality. This being my primary mode of income, I would appreciate any donations and support given by players who enjoy the experience. Thank you!

DEMO VERSION: https://gamerboyadvanced.itch.io/disc-benders-ace-run-demo
Twitter: https://twitter.com/_FreeFallStudio @_FreeFallStudio
YouTube: https://www.youtube.com/channel/UCHVbxAttUxhvfxNSI03wszg
Discord: https://discord.gg/YfQRmrt
Website: https://alexanderdvanhalen.wixsite.com/freefallstudios
Email: FreeFallStudios.Games@gmail.com
Purchase
In order to download this game you must purchase it at or above the minimum price of $9.99 USD. You will get access to the following files:
DiscBenders_AceRun_Quest_FULL_12_3.apk
534 MB
DiscBenders_AceRun_Rift_FULL_12_3.zip
449 MB
Comments
Log in with itch.io to leave a comment.
The downloads page seems to be glitched...all of the downloads lead me to the Multiplayer_Final_1126 version. Is that intentional?
Hey deft, sorry the page is causing you issues. The latest version of the game is indeed 11_26. You should get an .apk DiscBenders_AceRun_Quest_Full_11_26 and a .zip with the same name but _Rift_
I think you're right, these were misnamed. My apologies - I've just fixed it so let me know if it's resolved for you :)
what was in the latest update a day ago?
Hey Tannerroney,

This update has many things in it, namely the new & improved throwing mechanics, full multiplayer support, and a new course. I'll be doing a write-up tomorrow on it to let everyone the full details. Feel free to pick it up! :)
Thats awesome, appreciate such a great game! 🤙🏼
Holy smokes, Batman! Full multiplayer support!? That's amazeballs! OK, I'll stop with the exclamations. Sorry I have been off the grid for a while, but damn, you've been really, really busy, haven't you? This is perfect timing for the next Coronavirus lockdown that we all know is coming, hah. Seriously, I've got at least 4 friends that I'm sure will be up for buying your game, although it might take me a week or two to get them on board.
Hmm... it still shows the last updated date on Itch as August 31st. Have you not uploaded the new version yet or is this just an Itch bug?
Hey Shdw, long time no see. I've been off the grid too (moving) and just came back online. Yes, the game has full multiplayer support! Can't believe it's come all this way. Would love to have you and your friends come on board, there are lots of others too.

I'm wondering, are you still seeing an older build on Itch? The new version has been up for weeks now, so I can't imagine there should be any issues at this point...

Now I have no idea where I saw that older build. Maybe I confused myself when I saw the "Published on March 20, 2020" info? Maybe it was just weird cached junk in my browser? On Itch.io, I see that you updated it 17 days ago for the Quest (19 days ago for the Rift), so who knows what crack I was smokin'! Anyhow, super cool that it's all multiplayer fancy. You might want to update the SideQuest info because that doesn't show the multiplayer stuff (and is the current version 1.0.0?). Of course, since you just dropped your note about that yesterday here on Itch, you're probably already working on the SideQuest goodness...
Anyhow, I'll definitely convince my amigos to join soon, especially as we go into Lockdown Season, hah. Looking forward to giving it a spin! (See what I did there? Heh.)
Exclusive Patched Quest VR Games(t.me/questgameclub)
Where can I donate to your awesome game? I don't see a place to do it here. (J.R. a.k.a amraKarma)